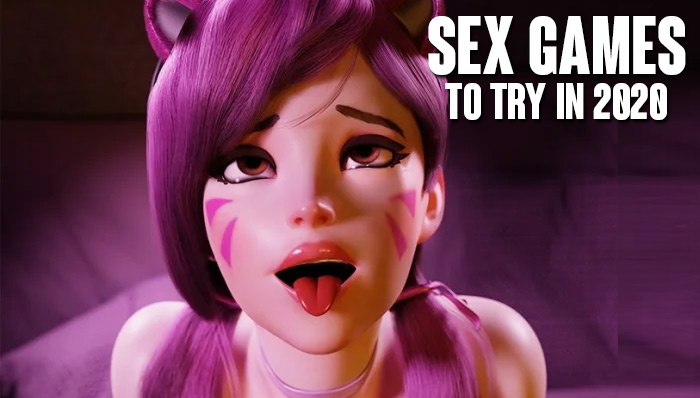 Here is the latest list of the best new sex games to check out in 2020. It has been a big year for the adult games biz and it certainly looks like 3D sex games are on the rise according to the huge amount continuously popping up all over the adult worldwide internet. So stay around and find out which ones are currently on the top ten lists!
Sex Penetrator
Sex Penetrator is a brand new, beta game that was launched in 2020 where the creators focus in on building your sexy fuck doll, perfect man or dreamy transsexual. The options they have made available are extensive to say the least. At Sex Penetrator you can pick the hair color and hair style, the shape of nose and ears plus skin tone. When it is time to design the body type there is a hip-with and a height dial, which preference of size of boobs and butt and if you like hairy or shaved privates.
Sex Penetrator also offers pre programmed, 3D pornstars and celebrities which have been worked in to the games. Just imagine being able to hook up with Taylor Swift and Vina Sky to have mind-boggling, fantasy threesomes with. Check out the feature where you can import and export a mishmash of attractive and sexy models by clicking on the one you like, then copy the code and paste it into the import area. They also provide a cool spot where other member's personalized babes can be viewed.
Crystal Maidens
Crystal Maidens is a strategy game which in my opinion is one of the top games that was released in the beginning of the year. I cannot boast enough about the outstanding illustrations of these exceptionally beautiful and voluptuous, fantasy maidens the designers have created. And together with the countless confrontations and pursuits I instantly found myself in my very own fool's paradise. The game has fairly easy mechanics so you do not need to be a professional game aficionado by any means.
Not to say that this game is brainless in any which way but instead filled to the brink with strategizing moves and it is recommended to proceed with the utmost alertness. You can immediately begin gameplay at Crystal Maidens by registering to its platform and no additional installments will be needed. The game is for free but if you decide to speed things up a lot it will cost you some cold hard cash.
Life Selector
Life Selector definitely falls under the category of interactive porn where you get to choose your next move in your own sex escapades while viewing top rated videos. I thought it was really entertaining as well as unbelievably addictive to have the most sought after pornstars under my complete control. A cool feature is how Life Selector clasps a particular re-play merit so you have the pleasure of choosing different possibilities later to find out where the storyline will take you.
At Life Selector it is not just about having intercourse, it also provides a so called sweetheart experience where you can indulge in other sexy things such as mode setting foreplay, dirty talking and oral sex play. You will also have the option of taking her to different places than just hanging out in your crib, For example take her to a restaurant, or check out the neighborhood bar or go clubbing and so on. Another great feature is that you can watch selected sex stories for free. But once stuff gets hot and heavy you have to drop some credits to view the scenery you are most passionate about. It is all about pay as you play here!
Sex Emulator
Sex Emulator is a website which offers a huge assortment of interactive adult games. The main focus is on customizing the fuck woman of your dreams and also provides a flurry of options and features to do just that. Then the real fun begins with you being able to coach your hot chick in all kinds of dirty but helpful sex talents involving straight fucking, blowjobs, spankings, BDSM/bondage and anal sex plus much more. Finally you are ready to be in complete control of your prefect female creation as to which awesome sex scenarios and surroundings you have prepared for her.
You can even be in full charge over her dirty talking in ample voice acting and also choose from options of foot fetish play, anal toying, masturbation plus anything else you can think of. Once you become a member you will have full entry to a large assortment of 500+ hardcore sex games plus an assembly of live cams and a huge number of video galleries featuring all sorts of sex categories.
Hentai Heroes
If Hentai cuties with big eyes, pretty faces and loopy bodies is on top of your list of sex gaming entertainment then I strongly recommend the entirely for free Hentai Games. The illustrations are of out this wo